The bottle filling system for small producers and specialty bottlings
Bottle Guard® 150 by Bayer Industries is the bottling line for small producers as well as for almost all special bottlings.
You can use it to fill carbonated drinks such as beer, sparkling wine (champagne), cider or soft drinks into glass or plastic (PET) bottles.
Bottle Guard® 150 is suitable for smaller and larger quantities.
Therefore the quality of the storage tank is sustained in the bottle.
Whatever suits you.
All advantages at a glance:
# expandable filling system up to an robot solution
# easy handling
# best quality in the bottle
# exact filling level
# filling recipes storeable
# fast and clean bottle filling
# cleaning program integrated
# individual adjustments
BOTTLE GUARD® 150
BEST QUALITY in the bottle!
High performance components and innovativ cutting edge software are saving your products.
Stainless steel parts and an unique fast cleaning process are important and cost saving parts.
BEST QUALITY in the bottle!
Bottle filler for beer, sparkling wine and cider!
BEST QUALITY in the Bottle
Beer, sparkling wine, cider and soft drinks can be bottled under pressure in glass bottles.
The exact filling quantity is evaluated electronically and calculated from the microchip. This allows any amount to be filled.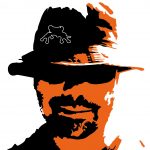 My name is Harald Bayer and I am the inventor and constructor of Bottle Guard® 150.
"Artisan craft beers have been delighting beer lovers for years. Many small breweries are emerging and most of them experience the same problem.
"How do I get the quality of the storage tank into the bottle?"
When I was talking to another brewer I had the idea to develop Bottle Guard® 150.
In the last two years, I conducted a simple market analysis in Austria, Germany, the Czech Republic and Italy.
I visited smaller and larger breweries and introduced the bottle filling system.
The feedback from the breweries was very positive and motivating.
The experiences and wishes of the test customers were integrated in the development of the current serial device.
The installation time is only a few minutes, in principle like a coffee machine!"
Ing. Harald Bayer, Constructor
Evely Bäck, passionate brewer and founder of "Hopfenspinnerei at Schloss Walpersdorf",
has been working with Bottle Guard® 150 since the founding of her craft brewery and is very satisfied.
Contact: Schloss Walpersdorf, tel. 0660 200 98 69, web: hopfenspinnerei.at.
Here you can find a list of advantages of Bottle Guard® 150, compiled by our customers.
# integrated cleaning program
# hot cleaning up to 85 degrees
# quick-selection button for different amounts and programs
# LCD display with all parameters
# storable filling recipes
# easy scalability when needed
# cleaning with lye
# lateral access (oxygen, beer, CO2)
# no additional purchases when changing bottles
# one model for all
# bottle filling for difficult products
# no moveable parts
# spillage in the back of the device by a tube
# sewage disposal into the sink possible
# possible updates via the Internet or USB access are being planned
# production steps can be seen on the display
# logo on the display
We are very proud to have won the Lower Austrian Innovation Award for the bottle filler Bottle Guard® 150.
Every year this award is given to innovative entrepreneurs by the Lower Austrian Provincial Government and the Economic Chamber.
We scored in the category "Ingenious Entrepreneurs". It is a great honor and motivation for the future. Thank you!
NEW: Innovative Brewcontrol
The BI_5k brewery and machine control is a unique system for the automation of plants.
Our development department attaches great importance to reliability, ease of use und costs.
No programming knowledge ist required for commissioning!
The BI_5 brewery and machine control is very easy to integrate and the possibilities are almost limitless.
Operation and control are carried out in the usual way via a touchscreen.
The free BI_5k app enables worldwide access to all functions and parameters:
The liquid gold always under control!
Ing. Harald Bayer
Am Park 10
A–3754 Irnfritz